Cathy Crowe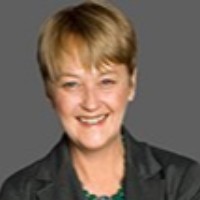 Distinguished Visiting Practitioner Member, Order of Canada Faculty of Arts Department of Politics and Public Administration Toronto, Ontario cathy.crowe@torontomu.ca Office: (416) 979-5000 ext. 553282

Cathy follows the pulse of health issues affecting homeless people including shelter conditions and inadequate housing, the return of tuberculosis and even bedbugs. Along with remarkable colleagues, homeless activists and friends she has fostered numerous coalitions and advocacy initiatives.


Click to Expand >>
Cathy follows the pulse of health issues affecting homeless people including shelter conditions and inadequate housing, the return of tuberculosis and even bedbugs. Along with remarkable colleagues, homeless activists and friends she has fostered numerous coalitions and advocacy initiatives.

In 1998 she co-founded the Toronto Disaster Relief Committee (TDRC) which declared homelessness a National Disaster. The disaster campaign is a three level campaign targeting federal, provincial and municipal solutions to the homeless disaster and housing crisis. Its signature 1% slogan refers to the demand that all levels of government commit an additional 1% of their budgets to affordable housing.

Cathy is a frequent commentator and writer on issues related to homelessness. She has taught a course at Toronto Metropolitan University (formerly Ryerson) called Homelessness in Canadian Society. A documentary film on her work titled 'Street Nurse', directed by Emmy and Gemini winner Shelley Saywell, aired on the Women's channel in the fall of 2002.
Click to Shrink <<